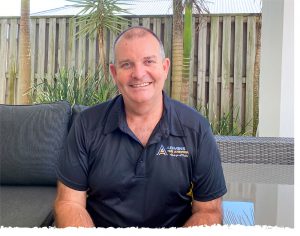 Meet Greg:
G'day.
My name is Greg Smith… and I have walked in your shoes and I know how hard it is to run a tradies business by day and then try to do all the administration, project management, job and work flow handling, quoting and money management by night!
Rarely did I ever finish up before 11:00pm EVERY NIGHT and it really took its toll on my health, my family Life, my marriage and my friendships. That's not what I had planned to happen when I started my trades business.
So, I get it. And this is EXACTLY WHY my wife Cath and I started up Admins the Answer. We figured out a better way to do our trade's business and that was by outsourcing the administration side of things.
And we want to help you see that it is possible to work hard in your business, make a good income from it, and still have your evenings and weekends free to do whatever you want to do!